i360technologies

During this two-day course, attendees will gain the knowledge necessary to lead a Lean-Agile enterprise by leveraging the Scaled Agile Framework® (SAFe®), and its underlying principles derived from Lean, systems thinking, Agile development, product development flow, and DevOps. They will discuss the five competencies needed to become a Lean Enterprise. They will also learn and practice the skills for supporting and executing Program Increment (PI) Planning events, and coordinating multiple Agile Release Trains (ARTs).
Attendees will gain an understanding of the Lean-Agile mindset, why it's so effective in today's adapt-or-die marketplace, and what it means to lead a Lean-Agile transformation. They'll also learn how to build and support Agile teams and programs, empower a Lean Portfolio, build a Continuous Delivery Pipeline and DevOps culture, and coordinate large solutions. They will develop a skill set that's in demand worldwide—and empower their enterprises to succeed in a disruptive marketplace—when they become a SAFe® 4 Agilist (SA).
Attending the class prepares individuals to take the exam and become a certified SAFe® Agilist (SA).
Who Should Take This Course?
The following individuals will benefit from this course:
Executives and Leaders, Managers, Directors, CIOs, and VPs
Development, QA, and Infrastructure Management
Program and Project Managers
Product and Product Line Management
Portfolio Managers, PMO, and Process Leads
Enterprise, System, and Solution Architects
Pre-requisites

All are welcome to attend the course, regardless of experience. However, the following prerequisites are highly recommended for those who intend to take the SAFe® 4 Agilist (SA) certification exam:
5+ years' experience in software development, testing, business analysis, product, or project management
Experience in Scrum
Exam and Certification Renewal Details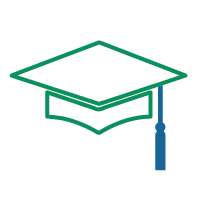 Attending the class prepares you to take the exam and become a certified SAFe 4 Agilist. However, attending the class does not guarantee that you will pass the exam. Self-study after the class is necessary. You will have 30 days from the completion of the class to take the certification exam.
Attendees who pass the certification exam will receive:
SAFe Agilist certificate
A SAFe 4 Agilist digital badge to promote your accomplishment online
A one-year certified membership as a SAFe Agilist, which includes access to the SA Community of Practice
A SAFe Agilist certification usage guide with SA certification marks
Access to a variety of learning resources to support certified professionals during their SAFe journey
Certificates expire one year from the date the certification is earned. The renewal fee is $100 (Paid directly to Scaled Agile, Inc.)